Generation Z is stealing the spotlight in the workforce and abroad – months after stealing the GOP's shot at a "red wave" in last November's midterms.
The notoriously progressive age bracket proves Republicans have a lot of work to do to win over young voters going into 2024 by finding a way to resonate with the generation that's locked into the digital age.
But for those among the generation who already opt for Republicans, the star-studded 2024 presidential lineup introduces a bounty of options.
To weigh in on their top picks for 2024 and the issues driving their vote, a panel of Gen Z Republicans joined Fox News' Rachel Campos-Duffy on Sunday.
GEN Z DEFENDS CANCEL CULTURE AS 'POSITIVE THING' ON DR PHIL 'ZOOMERS VS BOOMERS' DEBATE
"It's a really exciting time," Turning Point USA contributor Isabel Brown said. "I have so enjoyed following Vivek's [Ramaswamy] campaign as he's shaking things up in the political world and look forward to seeing what might happen in my new home state of Florida."
Jahmiel Jackson, a writer for The Chicago Thinker, said he has his eyes set on either Ramaswamy or Trump, but he argued that GOP leaders' rhetoric emphasizing God and faith – including Ramaswamy's statement that "God should not be a four-letter word" and Trump's pledge to reassert Judeo-Christian values if elected – should assume a more policy-based approach.
"I don't think this should be just a general conversation about God. I think there should be actual policies that tie into the current problems in our country. One policy idea I'm really looking forward to someone talking about is: Why don't we tie community service graduation requirements to churches? Make students do some community service in their churches."
GEN Z SAYS THIS EMOJI IS 'PASSIVE-AGGRESSIVE' – ARE YOU STILL USING IT?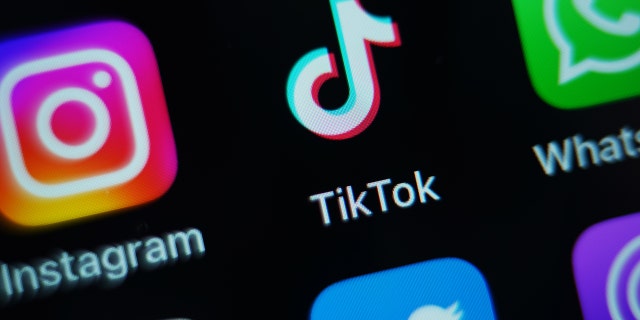 He said the proposal would help socialize kids and curb skyrocketing crime in the process of bringing younger generations closer to God.

COULD AI THREATEN GEN Z'S CAREER PROSPECTS? COLLEGE STUDENTS REVEAL CONCERNS
Jahmarri Green, a member of Young Americans for Freedom, said he supports former United Nations Ambassador Nikki Haley, but he is also keeping an eye out for Florida Gov. Ron DeSantis, who is expected to announce his bid for t he presidency in the near future.
"[I support] Team Haley with everything that they do," he said. "I've been with her since what she's done in South Carolina, what she's done in the U.N. and, hopefully, what she'll do in the future. I'm Camp Haley – all for it right now."
Green said his reason for considering DeSantis involves his handling of the COVID-19 pandemic, which caught criticism from the left for allegedly prolonging exposure to the virus by refusing to follow widespread school or business lockdowns similar to those in other areas of the country.
Another issue resonating in the minds of young voters is transgender ideology – particularly gender-affirming care for minors and the pull from left-wing progressives who encourage minors to receive such care under arguably consequential circumstances.
"This has become the forefront conversation of our generation," Brown said.
"We're impossibly opening all of our social media apps to find biological men speaking for women and the other way around. Children are being pushed into irreversible chemical and surgical castration before they even go through puberty. Now, 20% of our generation is identifying as LGBTQ+, so it absolutely is an issue that we're seeking real leadership on, not just to protect the innocence of those who come after us but to help dig Gen Z out of this big question that we have really been pushed into by the radical left," she continued.
Brown, Jackson and Green also weighed in on a recent survey that found managers find Gen Z employees "difficult" to work with, particularly because of a sense of "entitlement" and their tendency to be "easily offended."
Jackson said he believes the problem originated with TikTok.
"We are the generation of social influencers. And we have so many social influencers making well over seven-figure salaries doing nothing. They have no skills, no college degree, no mastery, no nothing, and they're getting paid this much money. Most of Gen Z – about 68% – are on TikTok, comparing our lives to them," he said.
He added that Gen Z's "reward system" is "vastly different" from that of previous generations.